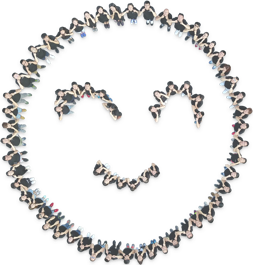 Welcome to join Superluminal speed International Logistics

Perfect Welfare System
Clear career development path, including multi-departmental internal transfer opportunities, as well as vertical expert/management development training; encourage learning, progress, sharing of the working atmosphere, we have set up a new training system to help staff better development.Competitive salary system and annual salary adjustment incentives;

Sales Assistant Release date: 27 September 2019
Monthly Salary for Position: Face to face Location of work: Shenzhen Nature of work: full-time Minimum Education: Undergraduate Work experience: 1-3 years Recruitment: 1 person
Operating duty:

1、Computer proficiency and good communication skills;
2、1-2 years working experience in documentation;
3、Female, 25-36 years old, lively and cheerful personality;
4、 Good communication and coordination skills and team spirit, strong sense of time, strong sense of responsibility, good ability to resist pressure, careful/patient, quick thinking, hard work and obedience to arrangements;
5. Participate in the stage strategic planning of the platform and put forward feasible ideas.
Requirements:

1. Bachelor degree or above, at least 5 years experience in Internet industry operation, familiar with mobile Internet operation and dissemination;
2. Have their own understanding of the operation of B2B platform, strong operational thinking and practical experience;
3. Strong professional accomplishment and team spirit, good management and resource integration ability, and can influence others;
4. Have good data analysis ability, excellent writing ability, good communication logic thinking, grounding spirit, innovative consciousness;
5. Mainly responsible for the follow-up of customer order progress, and internal communication and coordination with the company;
6. Experience in related industries is preferred.
Customer Service Commissioner/Assistant Release date: 27 June 2019
Monthly salary: 4000-5000 yuan/month Location of work: Shenzhen Nature of work: full-time Minimum Education: Undergraduate Work experience: 1-3 years Recruitment: 3-5
Operating duty:

1. Will communicate with basic Russian, through mail, QQ and other ways to reply to customer service on Logistics arrival of post-service advice.
2. Follow up old customers and maintain customer relationship.
3. Familiar with the rules and policies of platform operation.
Requirements:

Bachelor degree or above, men and women are not limited, Russian business correspondence writing proficiency, with good oral expression skills;
2、Team spirit and service consciousness; honest and trustworthy, down-to-earth, hard working; modest and eager to learn, and strive to progress;
3、Be interested in e-commerce and foreign trade industry, be interested and enthusiastic in e-commerce and foreign trade.
4、Immediate employment is preferred.